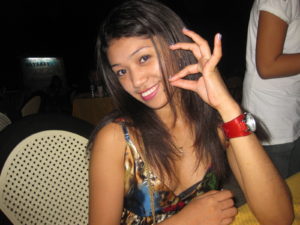 People come to the Philippines for various reasons and there's no surprise the vast majority of those visiting are male. Some for a few weeks on holiday, some for a few months and some people like myself have made it their home. Whatever your intended length of stay, here are a few pointers that can help anyone.
I initially arrived for a two week visit and never found anywhere better to visit and ended up living here full time so I've been through all of the following mind sets personally, each one building on the one before.
Philippines for a Holiday
The first thing to strike me having not traveled around Asia much before and coming direct from Marrakesh was the overall friendliness and hospitality of the people. But wary from past experiences as a traveler I knew to keep my wits about me which brings me to my first bit of advice.
Only do what you want to do, whatever is possible today is probably possible tomorrow too, with the possible exception of fiestas and holidays. And if someone has approached you to offer you something, there's a good chance it's over priced. Overpricing in the Philippines can be as a percentage like in the west or as an order of magnitude (like 10). Hotspots for this type of price fixing is where there are limited options. Piers, airports and powdery beaches mainly but also night life hotspots. By far the best way to mitigate this is by getting hitched up with a companion – who might also very well help you have a really good night time too 😉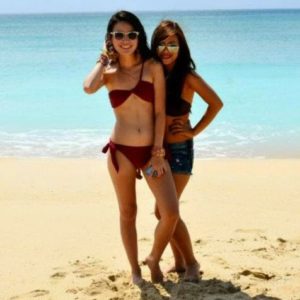 From a western perspective this might sound like a daunting task and there's absolutely nothing I could say to convince the uninitiated. But I will try. If you see someone who catches you eye, who isn't working at the time, have this information ready (maybe from someone else you just asked):
Somewhere to go swimming just outside town. (yep that's all you need!)
Then simply approach them and say: Excuse me, I'm going to [wherever it is] tomorrow, would you like to come, to guide me, I don't know where it is, bring a friend if you like?
This is best said in daylight hours and it rarely fails. It will also give you both a chance to get to know each other and give either of you the opportunity to change your minds, so there' less pressure. Also by asking someone in the afternoon who isn't working there's good chance they won't be working at the same time the next day and possibly has their whole day free. Weekdays is also best for the same reasons.
As this is about people visiting for under a month, don't try to hide this fact, honesty is best and not everyone is looking for a life long partner either. Also the above isn't my modus-operandi or some magic bullet, it's just and easy to explain ice breaker.
There's a good reason you also invite a friend too. The person you ask might not be into you but she probably wouldn't rob her friends of the same opportunity, and that's what you are, an opportunity.
So when you go on your no pressure swimming adventure it's important, although not always essential, to stick together and 'direct' the fun for want of a better word. By 'direct' I mean be assertive but not bossy and not timid either.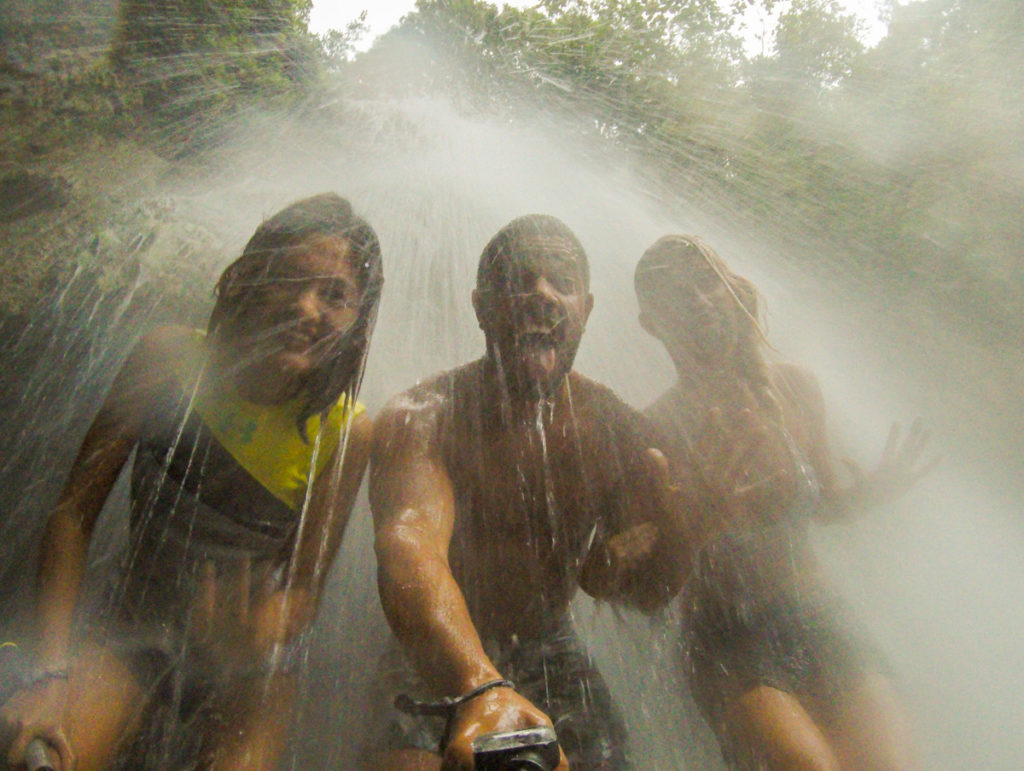 Let's sit here, let's get a drink, let's eat, let's swim over here etc etc. By the way, if you invite someone anywhere for anything in the Philippines you are expected to pay for everything  for the duration of the invitation. It's just the way it is. It's also common to spend $10 or $15 on some shopping maybe for a new swimsuit or similar as a thank you for services rendered. It's also good to suggest this with another "Let's" – go shopping!
So now you have a guide to show you the local sights and sounds and you can ask her for suggestions of where to go and see which leads me to my next nugget of advice. Keep the numbers down. Things may not be expensive in the Philippines but if you roll around with an entourage following you about that will soon change but that's not what you want to look out for.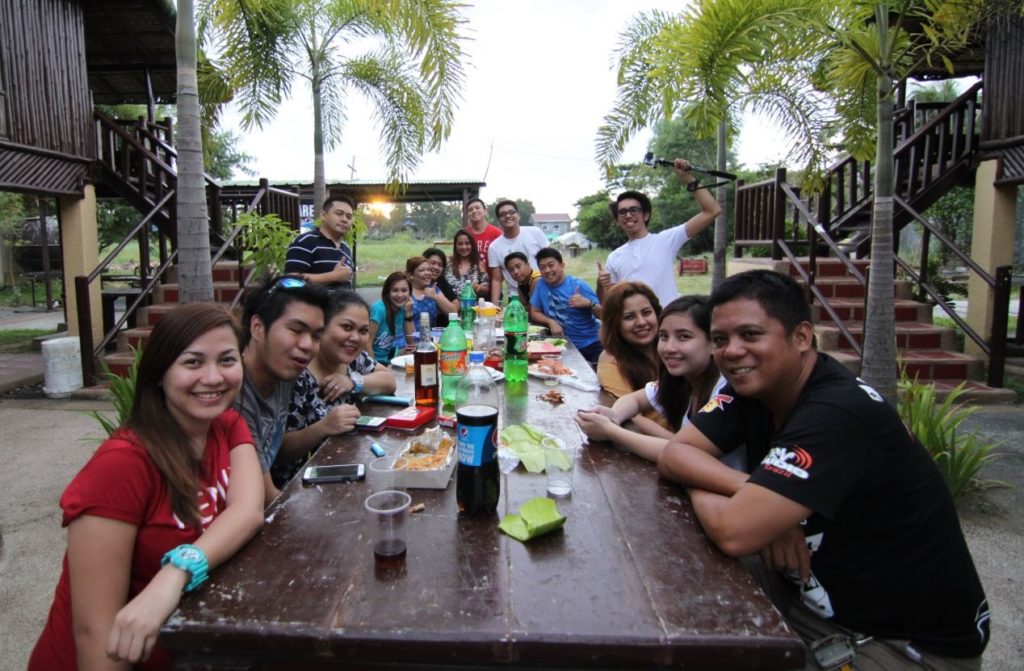 If you get a name for splashing the cash on all and sundry you'll turn from an opportunity to a walking wallet fool. Keeping the brakes the quantity and quality of excursions will help maintain a level of respect for your generosity. It's vital that you avoid being a cash cow, ignore this warning at your peril!
As mentioned above I came for a short holiday and stayed longer and while this doesn't happen to everyone it has also happened to four separate people who came for to visit me for a business meeting. So if you, like me decide to renew your tourist visa after the first month and stay a little longer you should probably read the next section too.
Philippines for a Hideaway
By hideaway I mean somewhere to return to on a regular basis while working back in your home country and use the Philippines as a base second, semi permanent life. By now you will probably be able to write your own advice for holiday makers and will possibly use the phrase "Been there, done that, had the T-shirt but it was stolen" as a way to laugh at your past foolishness. I'm not saying you will have a t-shirt stolen, you probably gave it away to the wrong person or led someone to believe they could just take it by ignoring my holiday maker advice!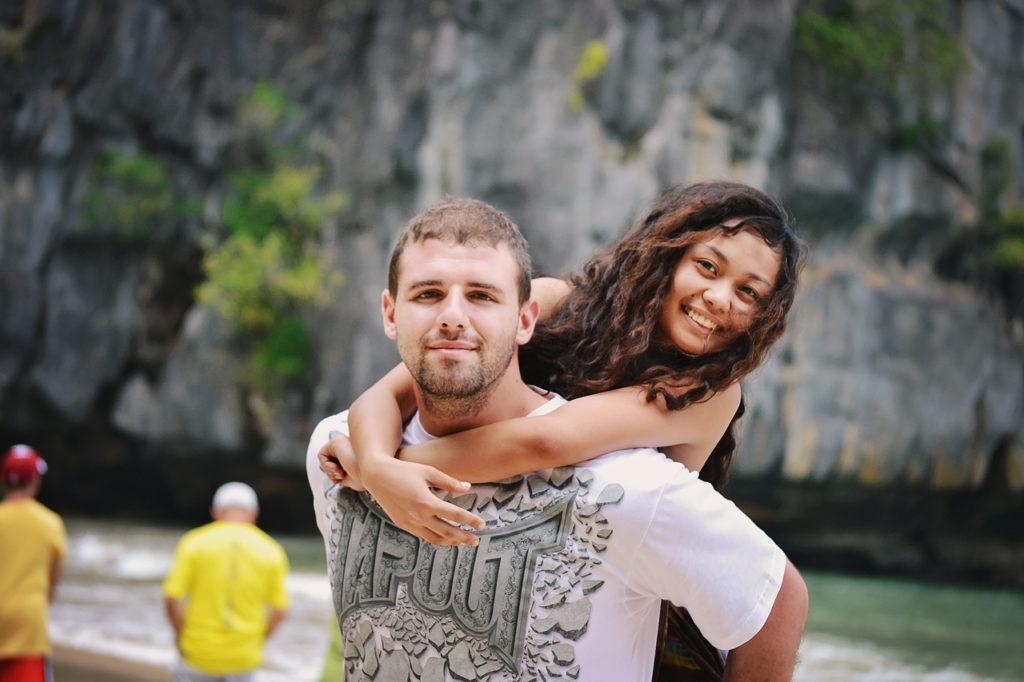 Also by now you may have some basic or even serious roots down or you're still enjoying the freedoms this life provides in contrast to your homeland. When I was at this stage, having been here for 3-4 months I decided to have a look around and I'm very glad I did for I learned why I would end up living in the Philippines – even though I didn't realize it at the time.
Initially I arrived in Dumaguete City, an excellent first choice for a newcomer due to it's high population of ex-patriots (the highest per capita in the Philippines), cultural diversity from it's many international universities and also, as a by-product of the above the general fluency of English in the city. Having explored the surroundings and neighboring mountain to meet a plethora of friendly villages, I took to the open sea (for an hour and a half) to arrive in Siquijor, just south of Dumaguete.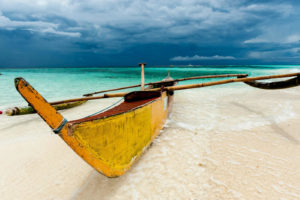 It was a lot quieter than Dumaguete with a slower pace of life, and having taken in the sights for a few days I asked around and the name Bohol came up more often than any other so I headed there and wound up in Panglau near to the beach where I stayed for 4 months. It was then I realized that each of the three islands had a unique character, an individual vibe distinct from one another. I was intrigued to explore this concept and I went island hopping around the Philippines (Boracay, Cebu, Malapascua, Batangas, Manila, Samar and many more). It was true, the Philippines isn't just a country of friendliness, cheap living (and occasional chancers), it was more like many similar countries on each of their 7000 odd islands and that if I was to have a bad experience on one, it shouldn't affect my view of another.
So my advice for this section is to quite simply, don;t get bogged down, travel around and find where best suits you.
Philippines for a Home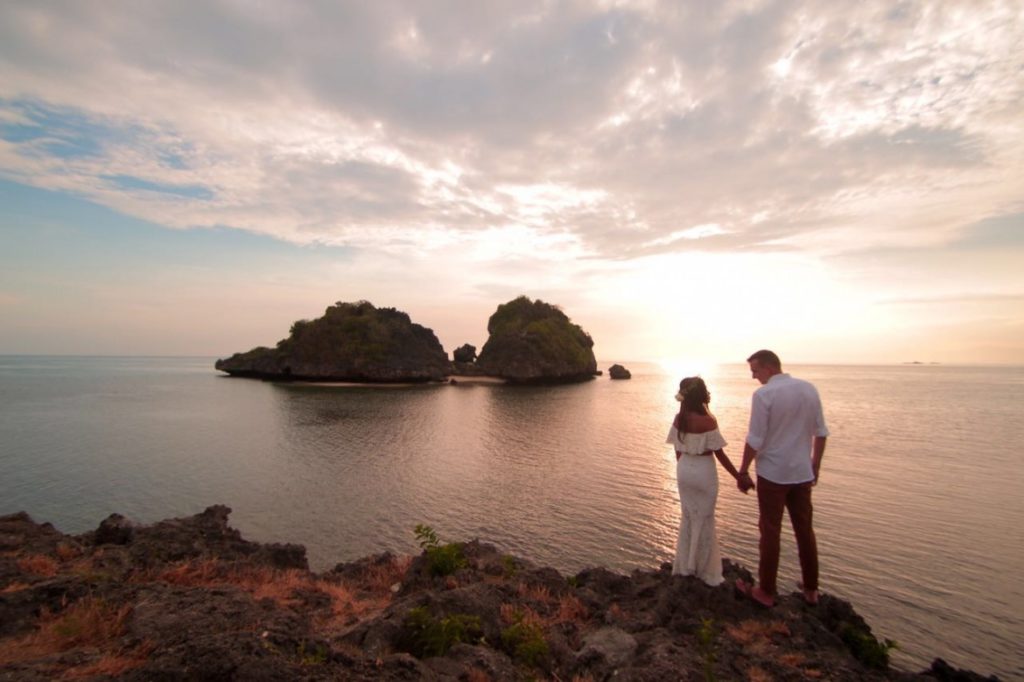 Lastly we come to the people who have made the Philippines their home. I have to work to survive here but many of us are here living off a pension or are independently wealthy and a few even have a silver spoon up our asses but that's ok, there was something we all found here that we didn't find at home, for many it's escaping emasculation or to find traditional family values. Maybe it was to escape the pace or even oppression of the western world but we all left our homeland and migrated here. We are a loose knit community of diverse backgrounds, races, ideals and dreams. Some of us want to change the Philippines, some of us want it left exactly as it is but what unites us all is we are the lucky ones who lead a privileged life in the tropics with literally thousands of islands lined with palm trees, filled with millions of people who are happy to have us here. There's no advice I can give that would fit everyone and that's why we freely share with each other what we learn the same way our hosts do.
If you have something to share, please join this website and write about your experiences so we can all live a more fulfilled life.